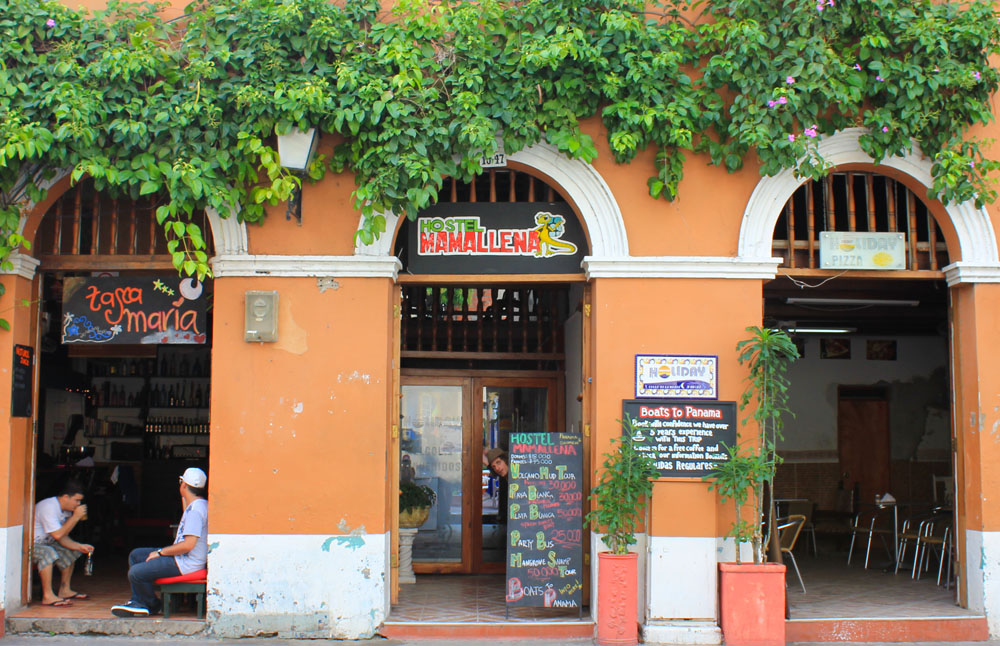 Location
Mamallena is in a great location in the historic district of Getsemani in Cartagena, only a short walk to hundreds of restaurants, bars and the old town.
It is owned by an Australian who recently purchased Mamallena and was underway on a major renovation (2012), they had an artist painting murals and every room and bathroom was being renovated.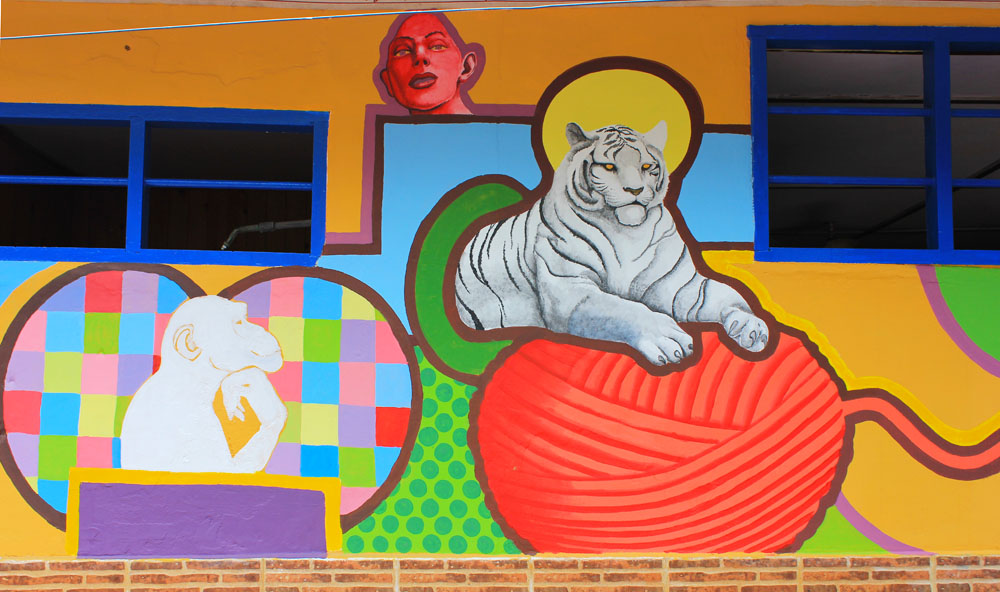 To lay your head
We stayed in one of the new rooms, and the beds have super thick mattresses, pillows and nice linen. All of the rooms open onto a courtyard that gets busy during the day with people on laptops and socialising, but is quiet at night. There is a really nice vibe during the day, with music and very friendly and helpful staff at hand to answer questions.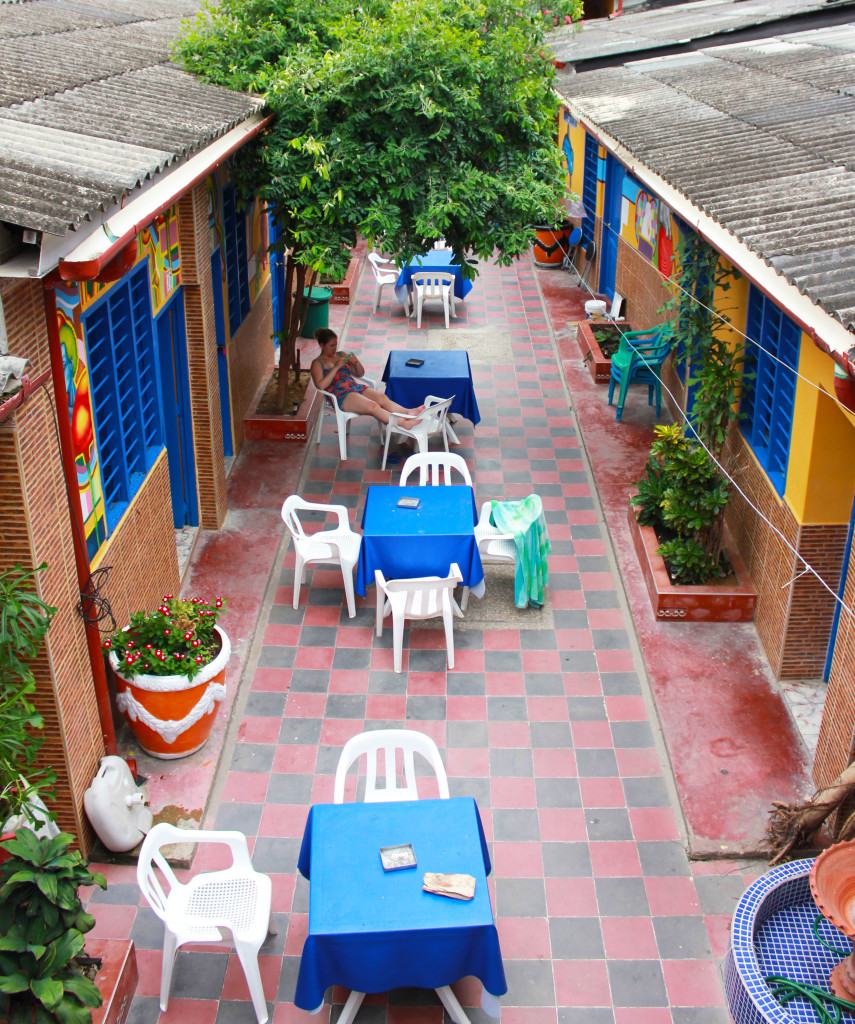 Eating
There is a kitchen which doubles as a pizza shop by night, but you can use it to cook at any time. There are also plenty of street food options, restaurants and trendy cafes nearby and a huge Exito supermarket in walking distance.
Wifi
Wifi is available in the courtyard, and is best near the office.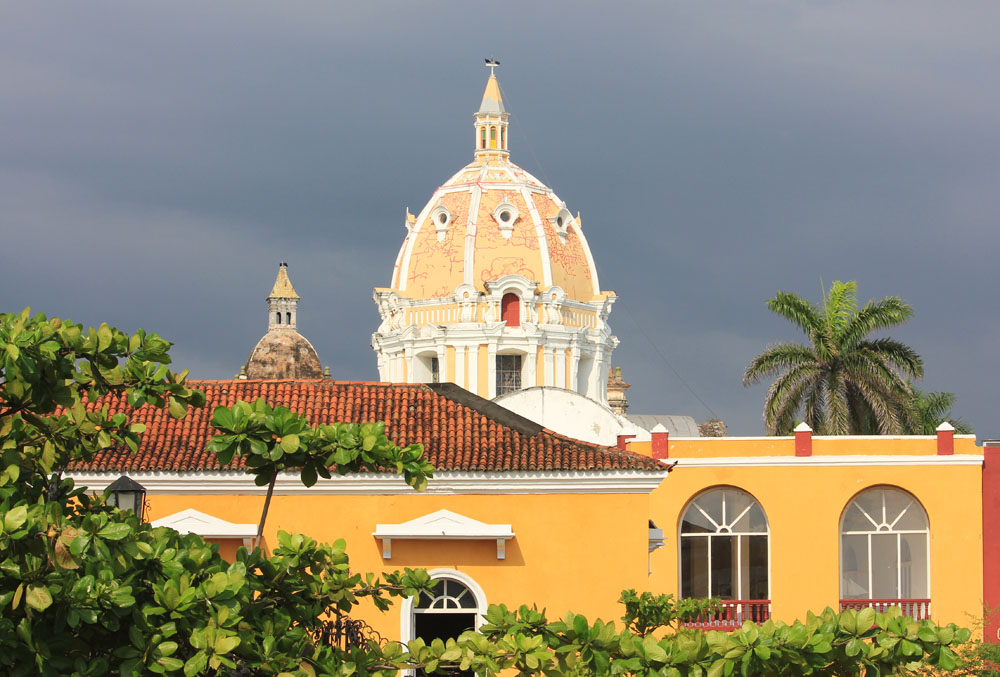 Activities
Mamallenas offers a good number of day tours, including the volcano mud pool, which I really regret not doing! If you get there for a dip in the mud please tell me all about it. They have many different day tours available and have kept them super affordable.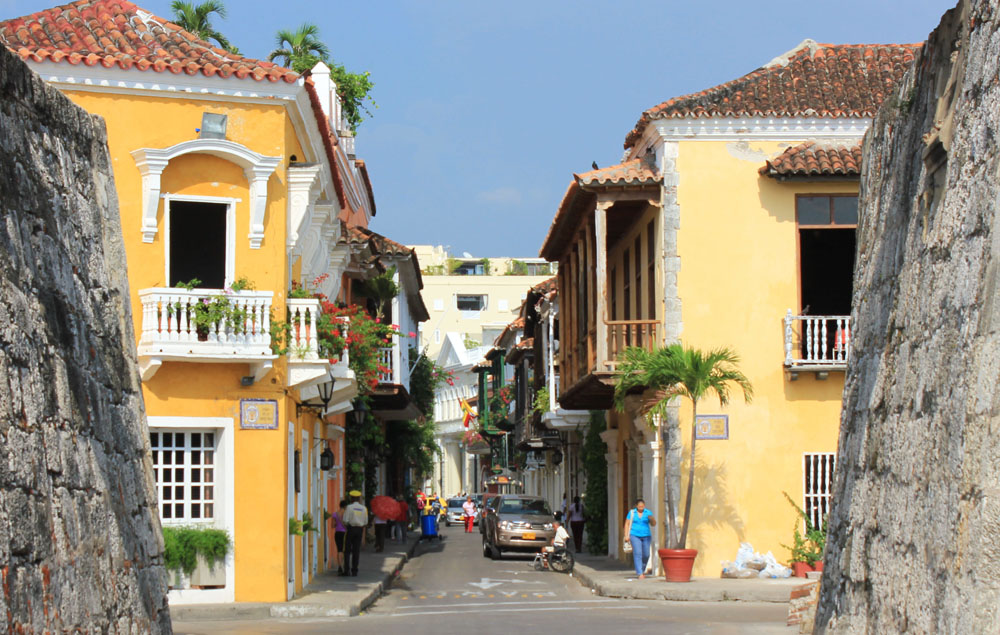 Sailing from Colombia to Panama
We were very grateful to Mamallena for their help in getting a good boat from Cartagena to Panama, they have a handy book that lets you flick through the boats and a board so you can see the dates of boats leaving. It was through their knowledge of the captains that we got a last minute space on a boat that was previously full but had a cancellation.
The 5 night sail to Panama is something that a lot of long term travellers take as it is an incredible trip so it helps to have someone who can help arrange things.
We say
This is a small and friendly hostel in a great location. The staff are awesome and with all the renovations that are happening we have a feeling that Mamallena is going to continue to be one of the best backpacker spots in Cartagena.
The facts
Accommodation type: Hostel
Price: $12 – $35 depending on the room/bed type
Web Address: www.hostelmamallenacartagena.com
Phone Number: (+57) (5) 6700 499
Email: cartagena@mamallena.com
Want more?
Latest posts by Serena Star Leonard
(see all)