Our newest CALI Award winner is Rebecca Morgan. This tenacious young woman, President of Little Wonder – Parent Support and Fundraising Committee for RPA Newborn-Care, juggles family, paid work and volunteering. Rebecca's drive to ensure the continued success of Little Wonder, has resulted in the organisation raising more than $50,000.
Q: Tell us about Little Wonder
Rebecca: In 2009, myself and a group of other parents, formed Little Wonder – the parents' fundraising and support committee for the Royal Prince Alfred Hospital, Newborn Care.
Our mission is to provide support to the families who have been unfortunate in experiencing a premature or ill newborn baby, to increase awareness of the wonderful work RPA Newborn Care does on a daily basis and raise funds for important equipment purchases and other projects.
Our group organises fundraising activities including Ladies Day High Teas, cinema nights, fundraising stalls and raffles. These funds have been used to purchase equipment, including a $20,000 Humidicrib, a Jaundice Meter and recliner chairs for the parents to use in the unit, for skin to skin cuddles.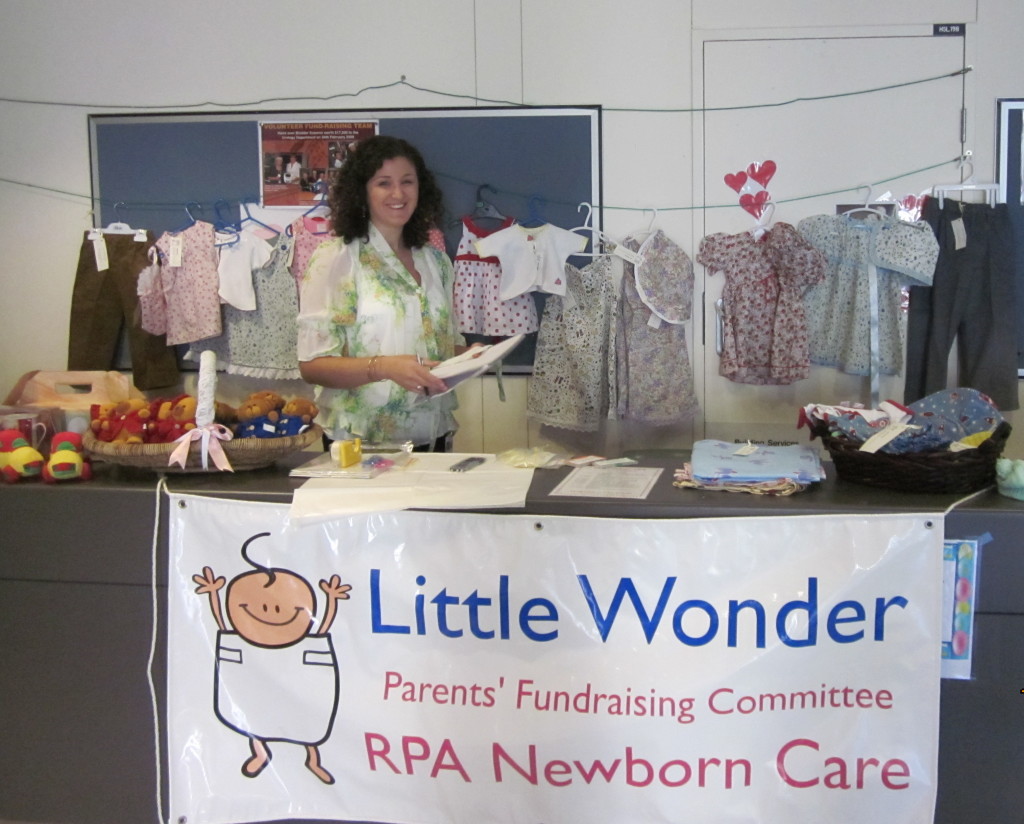 .
Little Wonder also sources gifts to give to the families, throughout the year for Christmas, Easter, Father's Day and Mother's Day. I believe that the small things count, and in letting the families know that they are not alone during what is a difficult time, is an important yet simple gesture that can make a big difference.
We also maintain a Facebook page which is a place for families to gain support from each other, and to see the paths that previous patients have taken since being discharged from hospital. Each year we sponsor an event like the Easter Hat Parade or Spring Parade, for "graduates", to welcome them and their parents back for a happy and non-medical occasion.
Since 2011, I have held the position of President of Little Wonder. My personal goal is to further build Little Wonder, and allow it to continue as a parent-driven committee, which continuously says thank you to the unit and provides support to new families going through the journey.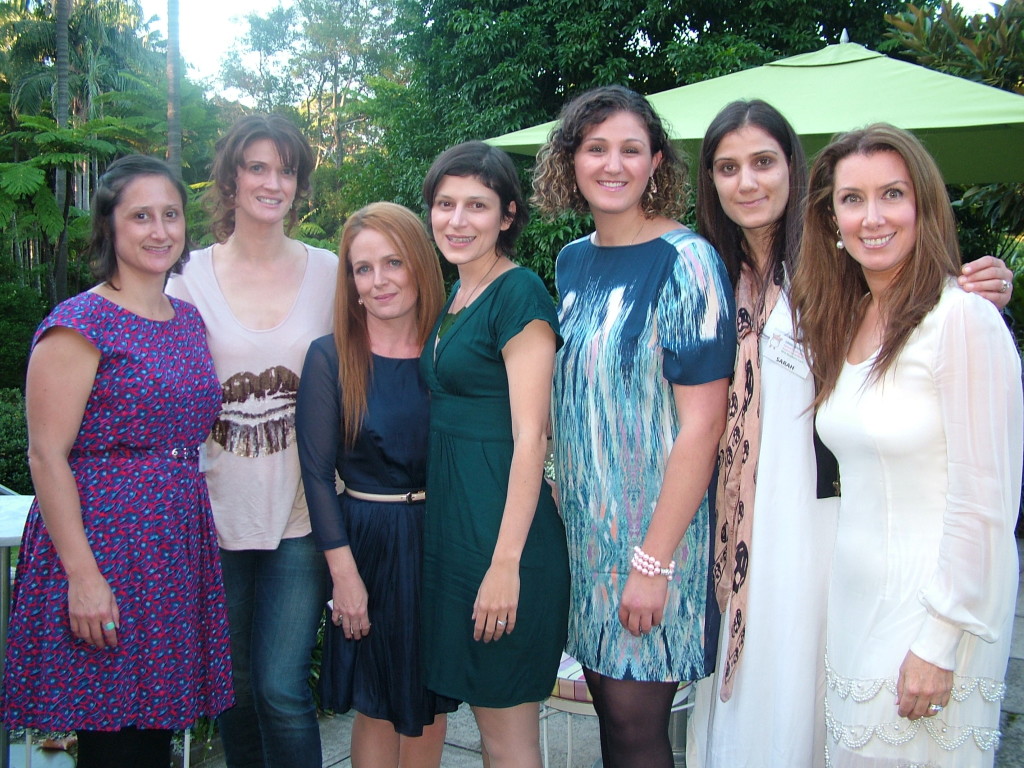 Q: What inspired you to set up the foundation?
Rebecca: In 2008, my son Connor was born prematurely at 32 weeks and 2 days gestation. Following his birth he was cared for by the amazing team of doctors and nurses, in the Neonatal Intensive Care Unit at Royal Prince Alfred Hospital (RPA Newborn Care). My family and I are forever grateful for the care, support and knowledge we gained from the wonderful staff in this department.
During Connor's 5 week stay in RPA Newborn Care, I met some courageous mothers who were also on a journey through the ups and downs of having a pre-term or ill newborn baby. I admired their strength and gained a lot of support from them. These friendships continued to develop after our babies went home, as we had shared a common experience that not many families have to endure.
In January 2013, my husband and I welcomed a new addition to our family – Lucas. He was also born prematurely at 31 weeks and 6 days gestation. He was cared for by RPA Newborn Care for 4 weeks and is now a thriving, happy and very active 1 year old!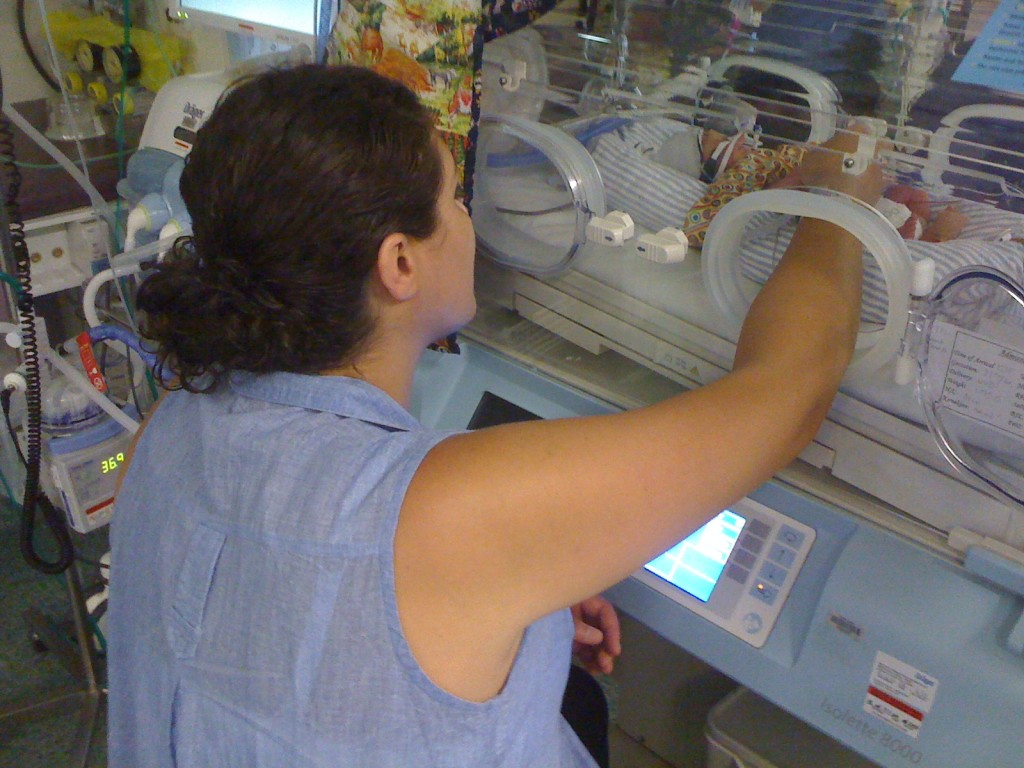 Q: How do you collaborate with the Intensive Care Unit?
Rebecca: Each year the department identifies equipment and other resources, that are required to provide the best possible care to its patients. We strive to purchase items each year to support the unit.
Our aim is for all our purchases to make a difference to the families who experience the journey.  We work closely with the RPA Newborn Care Fundraising Manager, to identify the items most needed.
We are also in regular discussion with the Nursing Unit Manager, and other key staff in the unit. Through this contact we are able to provide support for other services that we feel make a difference to the "experience" of RPA Newborn Care. For example:
We regularly donate new toys for the parent waiting areas, to keep siblings of babies in the unit occupied during their visits.
We send fresh magazines for the waiting areas and Expressing Room.
We coordinate the donation of baby clothes for use in the department, as well as the bright sheets to be used in the humidicribs and bassinets.
We recently purchased a hanging system for two of the rooms, so the department can hang warm photographs to personalise the space.
We donate linen for parent rooms, that are used when the outcome may not be so great.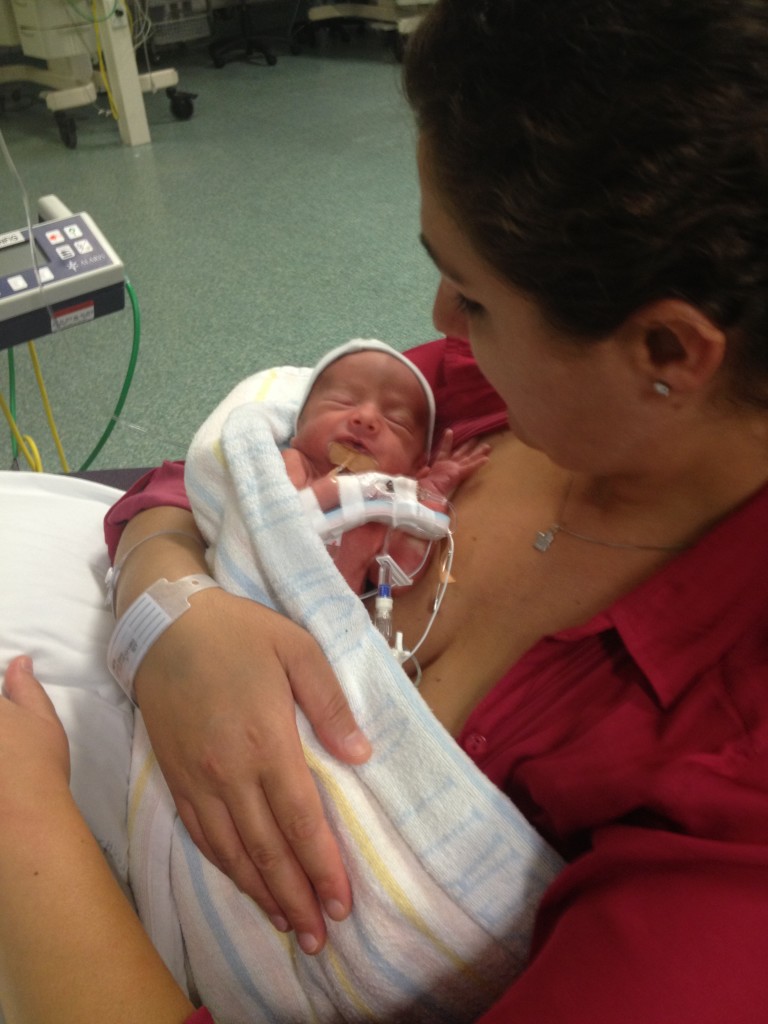 Q: What are the biggest challenges that the families of premature babies face?
Rebecca: In the early part of the journey, the most challenging part in my view, is the feeling of helplessness. Seeing your tiny baby struggling for life in a plastic box feels so unfair, when only hours earlier they were safe, warm and growing in your belly. The NICU can be a very daunting place at first, and sitting watching your little one struggle is extremely difficult.
The journey of many families through the NICU, is rocky. There are the medical ups and downs, and of course emotional ups and downs for the family. Leaving your baby in the NICU for the first time overnight, and going home to an empty nursery is overwhelming.
Many families face weeks or months of travelling to and from the NICU, while their baby gets well, grows and develops. Some are not so lucky.
Families of premature babies face increased risks of infection, developmental delay, vision impairment, hearing impairment, lung disease and a myriad of other concerns that need to be closely monitored by medical professionals.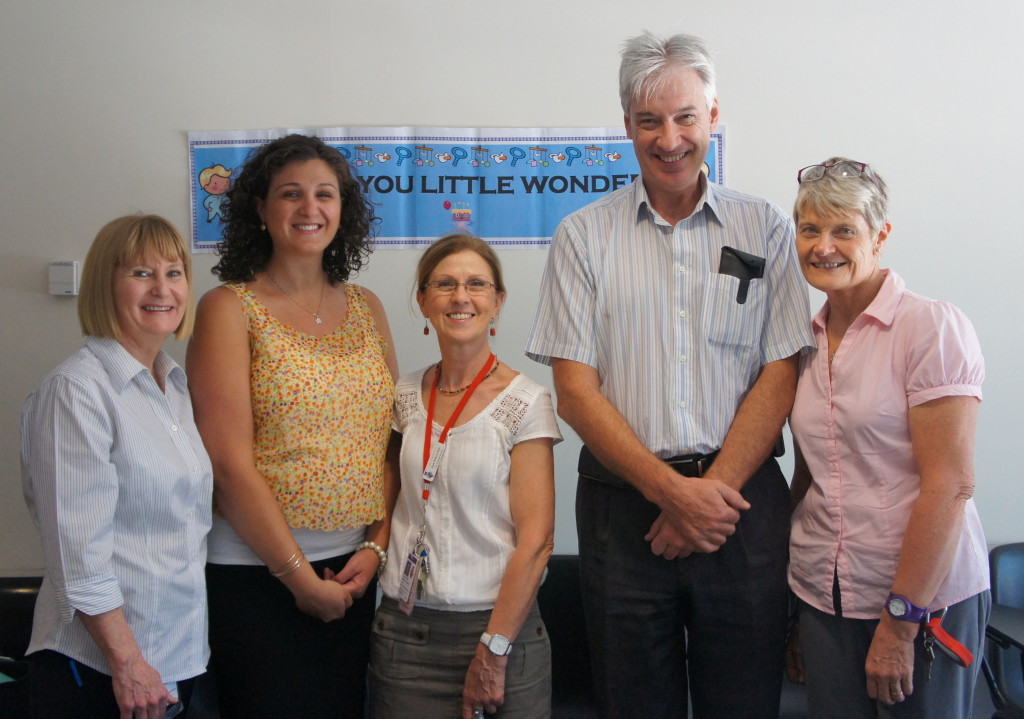 Q: What is a result of your work that you are particularly proud of?
Rebecca: In late 2012, I project managed the renovation and fit out, of a room used by mothers for expressing breast milk. This project in particular has been close to my heart, as I met some wonderful people in that room during the many, many hours spent doing the only thing I could for my premature baby.
I was very humbled when the Head of Department suggested it be officially named, the Little Wonder Expressing Room. I have since received many messages of thanks from both the staff in the unit, and mothers who have used the room.
It is a wonderful feeling to know that we have provided mums with a warm, welcoming environment during what can be a very scary, daunting environment.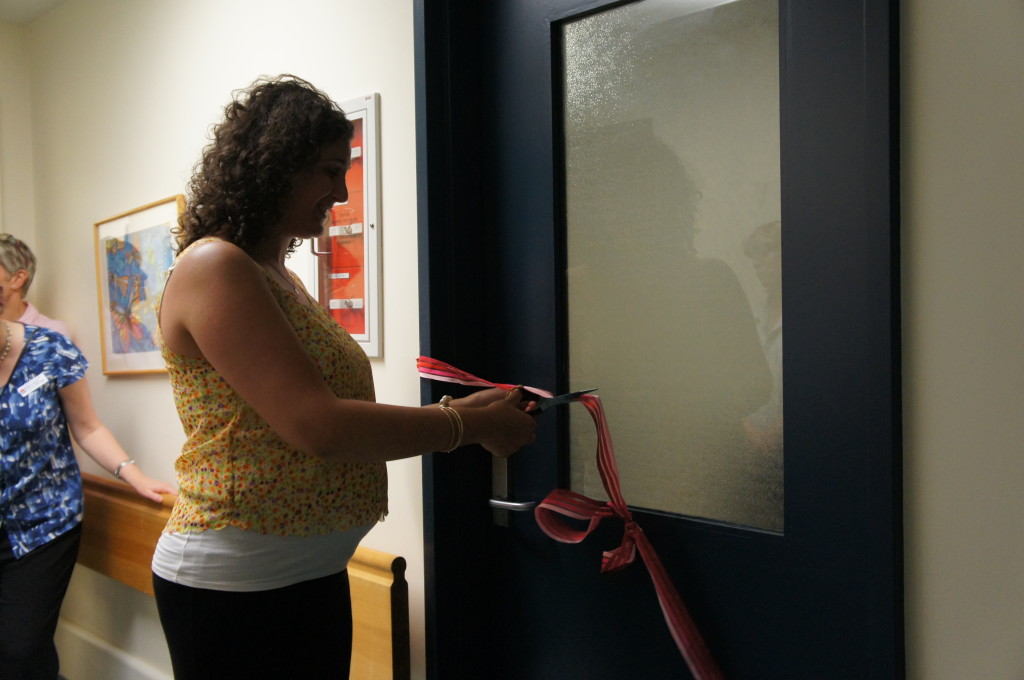 Q: What drives you?
Rebecca: My husband and I were fortunate enough to bring home two healthy, happy boys from the NICU. Other families are not so fortunate – some don't come home at all, and others are faced with years of challenges. During our stay in NICU I made lifelong friends who not only helped me through the NICU journey, but have shared the years with us – the ups and downs.
I find satisfaction in making a difference to families. A small gift to let them know they are not alone, sharing milestones with other families on our Facebook page to give them hope, sheets and clothes for the babies to make the NICU less clinical, and a space and opportunity to meet with our parents and gain support from each other.
I am also driven to provide the unit with equipment and resources that make a difference to these families, and improve the outcomes of the babies who are cared for by RPA Newborn Care.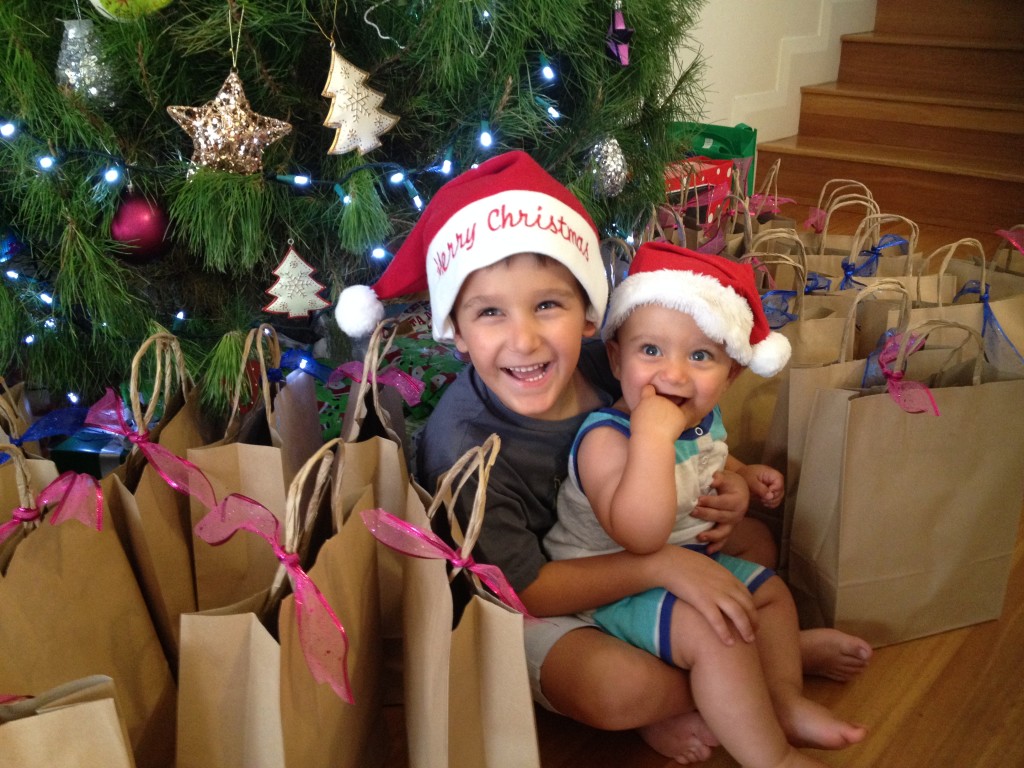 Q: Do you feel that there is reward in your efforts?
Rebecca: My commitment to Little Wonder is not driven by personal reward. I feel pride in seeing new equipment in place, that we have been able to provide, and in the thank you messages from parents. Also in knowing that in some small way, even if the families don't realise it, that we have "softened" the environment that it is NICU.
Q: If you had your way, everyone in the world would spend 5 minutes a day…
Rebecca: Thinking of another in need and taking a small step to make a difference.
Connect with Rebecca:
Want more inspiration?
Latest posts by The CALI Award
(see all)