Our newest CALI Award winner is Virgilio Gomez. A sociologist, environmentalist and passionate advocate for Mayan culture.
Virgilio is working closely with Mayan communities to revive sustainable techniques to help them combat poverty, and take pride in their culture.
Through his Solar Maya project he is teaching the Mayan's how to become self-sustainable, and ways to integrate their culture within a changing world.
Q: What is Solar Maya?
Virgilio: Solar Maya is modelled upon important survival strategies of pre-Hispanic people (the Maya) who settled in this region. Historically Mayan homes were each surrounded by a small area of land called "Solar", in order to produce medicinal plants, fruit trees, ornamental plants and flowers, as well as highly nutritional plants such as Chaya leaves.
For this project I have chosen to work with a Mayan community called Chanchen, which is the focal point of 12 Mayan communities, who have had little contact with Western civilization.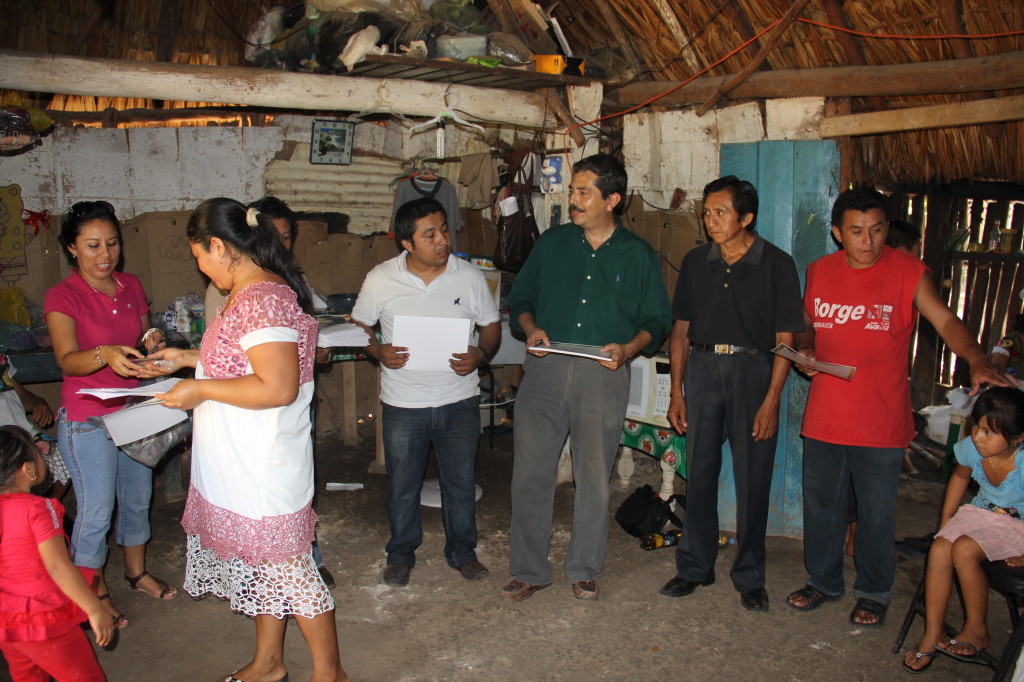 I have organized a women's group, based on raising awareness and reviving ancient Mayan knowledge. With the help and support of this first group "The Golden Hens", we now have 15 houses using the Solar Maya principles.
Their training began with making compost, and building raised garden beds.  If the women demonstrated interest and effort in creating the garden beds, we then supplied seeds, equipment and further training.
After the completion of the garden beds, we followed with medicinal plants, fruit trees and ornamental plants. Workshops were then held to decide upon productive projects, with the group choosing Melipona Bees, broiler chickens, and continued vegetable production to work on.
I began this effort with my family, and also created a community association called Itzamná (Mayan Knowledge), with the local Mayan communities.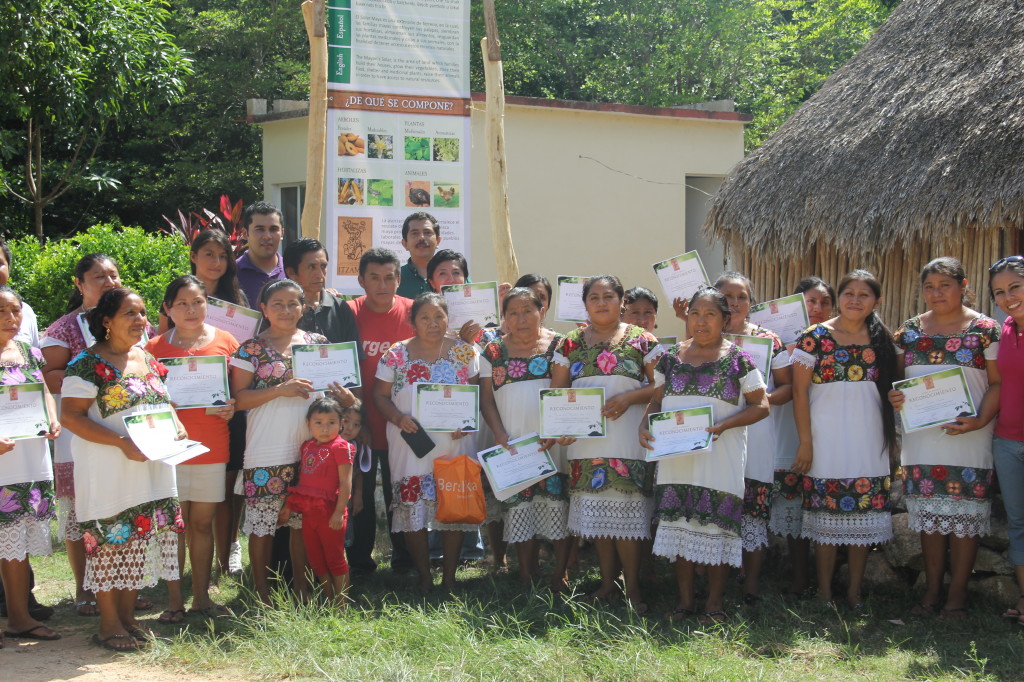 Q: What inspired you to begin the Solar Mayan project?
Virgilio: After several years of social work in the field, to improve health in the region of Tulum Maya (particularly in the remote Yaxche area), we were able to raise white flags, which means they were considered healthy communities.
When talking to people who lived in the most remote areas, I realized that what really allowed them to overcome a sense of abandonment and isolation, were not the State and Municipal governments and their development programs.  Instead it was the communities' ability to cohesively strengthen as a group, to be able to help each other and maintain the core values of their culture.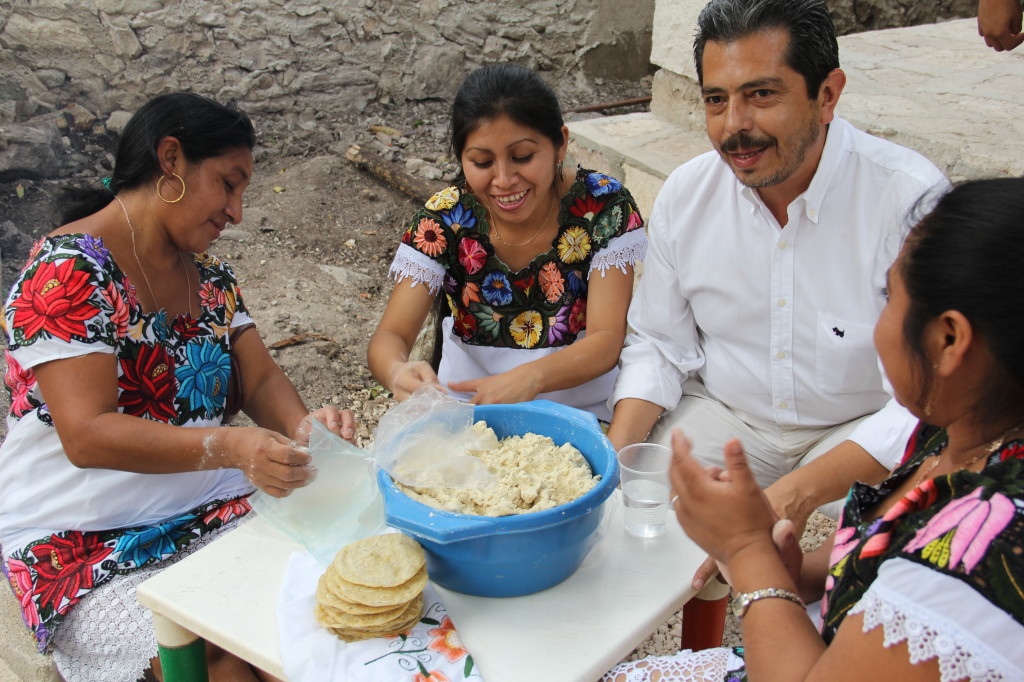 Having over 20 years experience in social development issues, I really believe that to support these communities we will have to work differently, to gain insight, and learn from their history and traditions in order to revive this culture.
To achive this goal, our work has to be based on their own knowledge and that's why we decided to learn and observe more about the characteristics of the Solar Maya, as a way to strengthen their survival capacities and the resilience of their social and cultural system.
Q: What have you learnt from the Mayan culture?
Virgilio: A decade spent in this region, has allowed me to learn about the Mayan culture in the states of Yucatan, Campeche and Quintana Roo. Mayan culture must be understood as a whole homogeneous cultural product, although it has particular characteristics in each of its locations.
I've learnt that Mayan culture is still very much alive and valid in the present day, because of the importance they grant nature, in the Mayan Cosmic vision.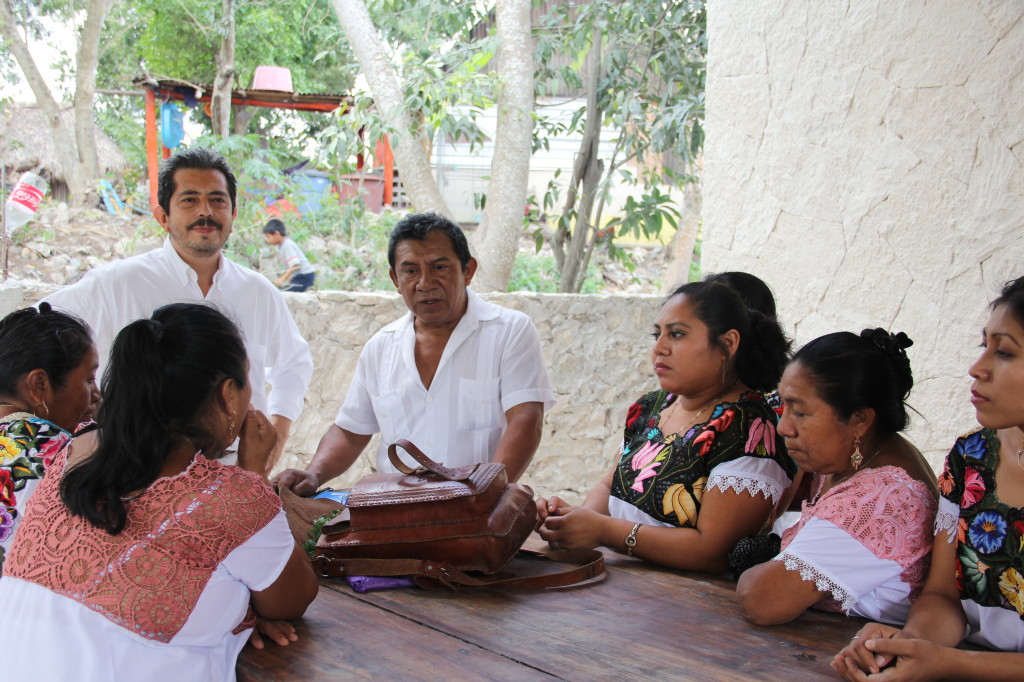 Nature is as important, if not more so, than the members of the community, when thinking about their welfare and development and how we can function better as a group.
The origins of the Mayan culture is based upon the principle to respect natural resources, and seeks to recognize the value of the existence of these resources. This is an important part for the preservation of the culture, within nature.
We have also drawn upon Mayan knowledge, in regard to the production of natural and traditional medicine. Through the Solar Maya project, cultural activities such as their cuisine, their style of embroidery and knitting, are kept alive. For example, today we aim to save the (critically endangered) Melipona Bee, because we are able to collect the information needed to build survival strategies.
Q: What else can be learnt from the Mayan culture?
Virgilio: The definitive answer for many of the worlds expectations regarding this, is to speak of a culture that seeks balance between the welfare of human beings and the welfare of nature, as well as a unified field of consciousness that is alive and evolves in ascendant spirals.
I have learnt that the Maya's knowledge doesn't need to be rescued because it is alive inside each of them, but they must rediscover its value. All over the world different cultures are making serious efforts to know and recognize their own culture. In the case of the Maya's, this lack of recognition has been a serious disadvantage.
I have also learnt of their enormous cultural resilience and adaptability. It is the only social group that has lived continuously in the last millennia, in this area.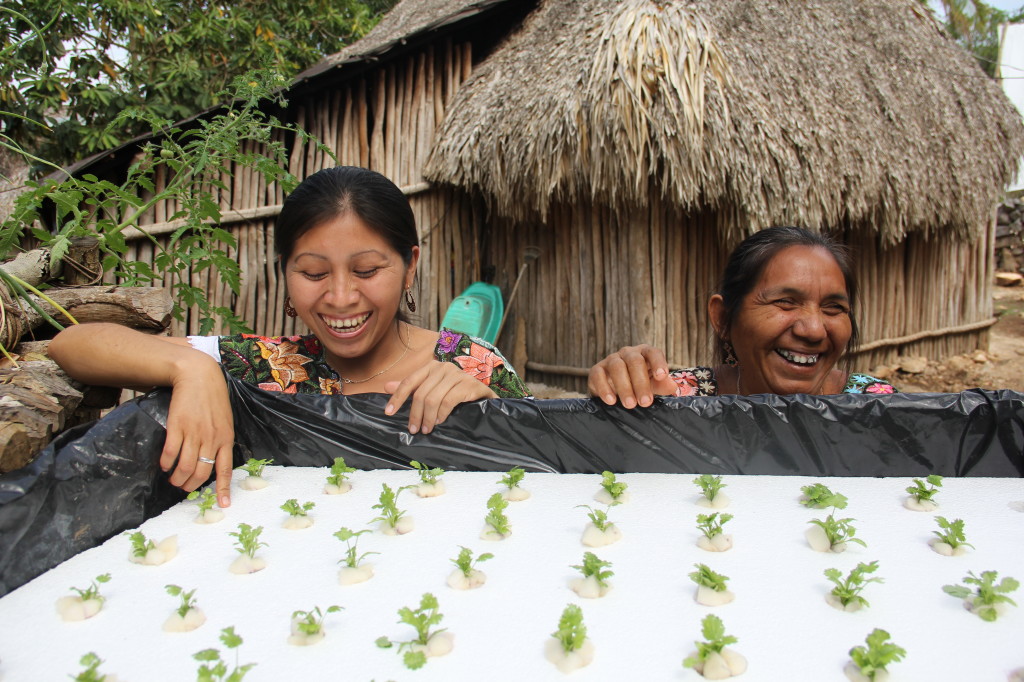 Q: What is something that you are especially proud of it?
Virgilio: As part of this Solar Maya experience we started building the ​​vegetable gardens as a practical matter, for the women and their families,  and provided them with seeds – lettuce, tomato, radish, carrot, eggplant, onion, cilantro (coriander) – all produce they use in their normal day-to-day life.
Shortly after we observed them using the gardens and growing vegetables successfully, we talked to them to find out if they were interested in developing some other methods, now with the idea of ​​generating a surplus to sell and to increase the family economy.
This applied to the production of hydroponic-adapted method of growing tomato and lettuce. We have generated some hydroponics techniques very cheaply, looking for ways that allow them to produce organic and natural products. We were surprised to see that they have made their own adaptations to use the hydroponic techniques, according to local needs and environment.
It has been a pleasure to see Mayan women being very proactive, in adapting the modern techniques to the Solar Maya´s capabilities.
What excites me most is to see the midwives sharing their knowledge in medicinal plants, and the women beginning to rediscover how to make candles with Melipona Bee wax. It makes me very happy visiting the 15 families that are in the project, and observing their progress from what they have learnt in the Solar Maya project.
They always have a proposal or a suggestion to make things better, are keen to transform their future and show a great ability to regain their culture, making the most of now and boosting their own development.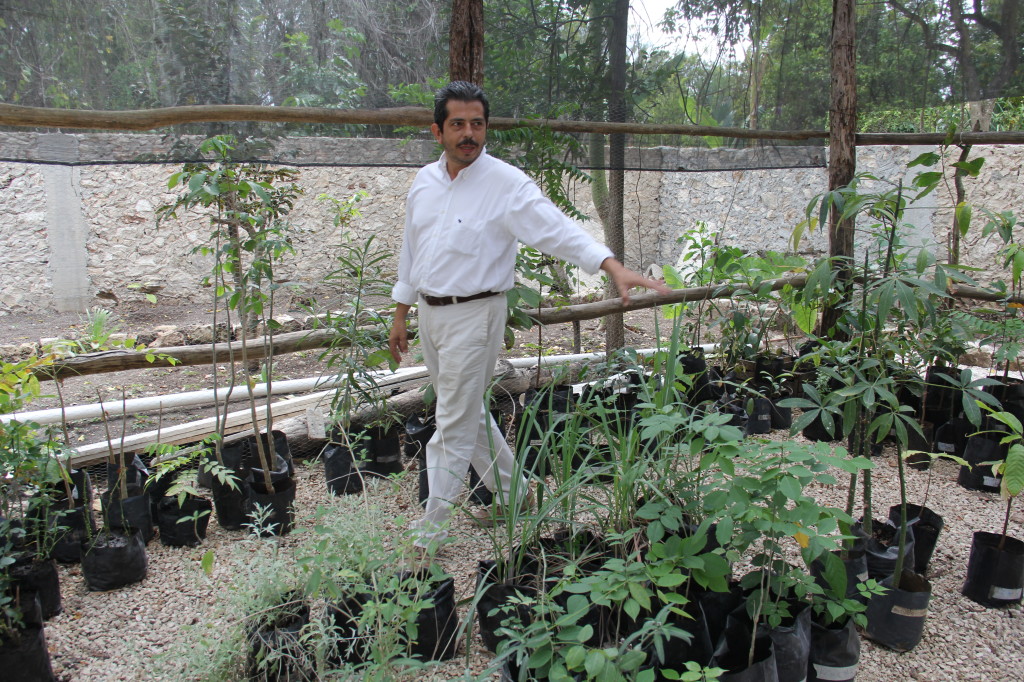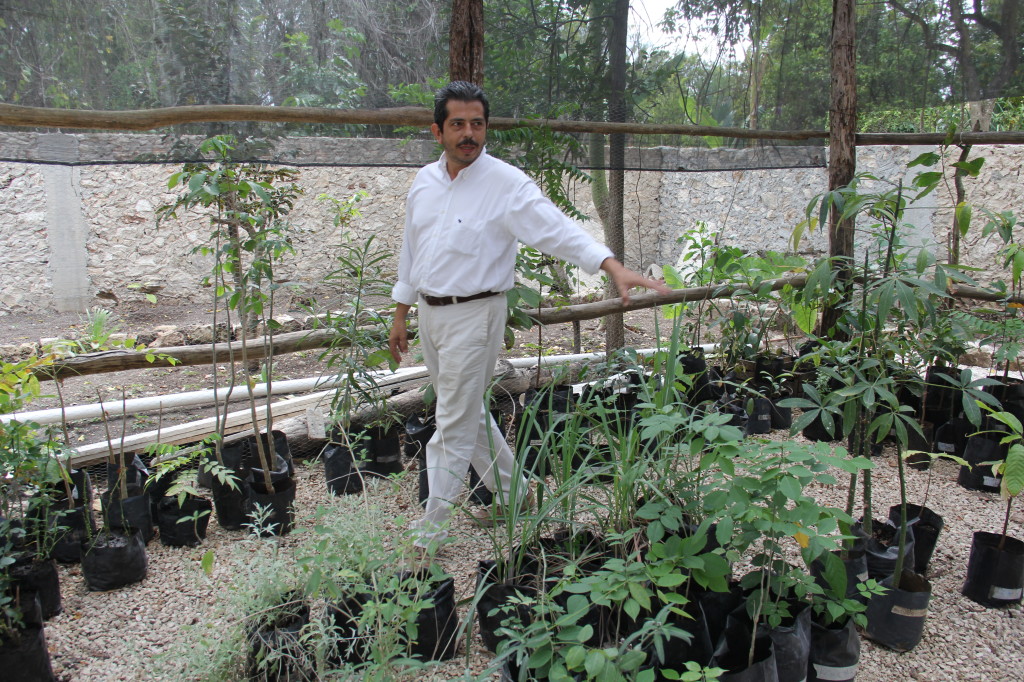 Q: What motivates you?
Virgilio: It is very important to give the world the message that the Mayan culture is alive, and has a great ability to renew our hearts and our minds.
But we also need to create a positive reflection of the Mayan communities, so they can recognize themselves by knowing  that their own culture and ways of working are valued. Thus having the opportunity to renew a generational interest, based on actions that will enable them to live better lives, without losing their culture and traditions. with greater possibilities in life.
I am also motivated by the opportunity to see children happy, participating, and seeing that their communities have changed in positive ways.
Changes that can be addressed by community leaders themselves, without the need for large companies to overstretch their natural resources. To witness of the new Mayan leadership, boosting welfare, ecotourism, developing new products, new alternatives to increase a better quality of life, with these possibilities arising from the ideas of the Mayan culture and its people.
Q: Do you feel your efforts are rewarded?
Virgilio: I think the greatest reward is to see more people learning and sharing the experience with their families, with groups, promoting productive projects. These days many restaurants in Tulum and Playa del Carmen and Cancun are buying organic produce from the Mayan communities.
My greatest appreciation for this effort is seeing these communities selling their fair trade organic products and starting to have resources that they didn't have before.
The big challenge is to involve many more entrepreneurs, citizens, foreigners, volunteers – people who are ready to work with the Mayan communities, hear them and to recognize that they can work together with them, striding forth.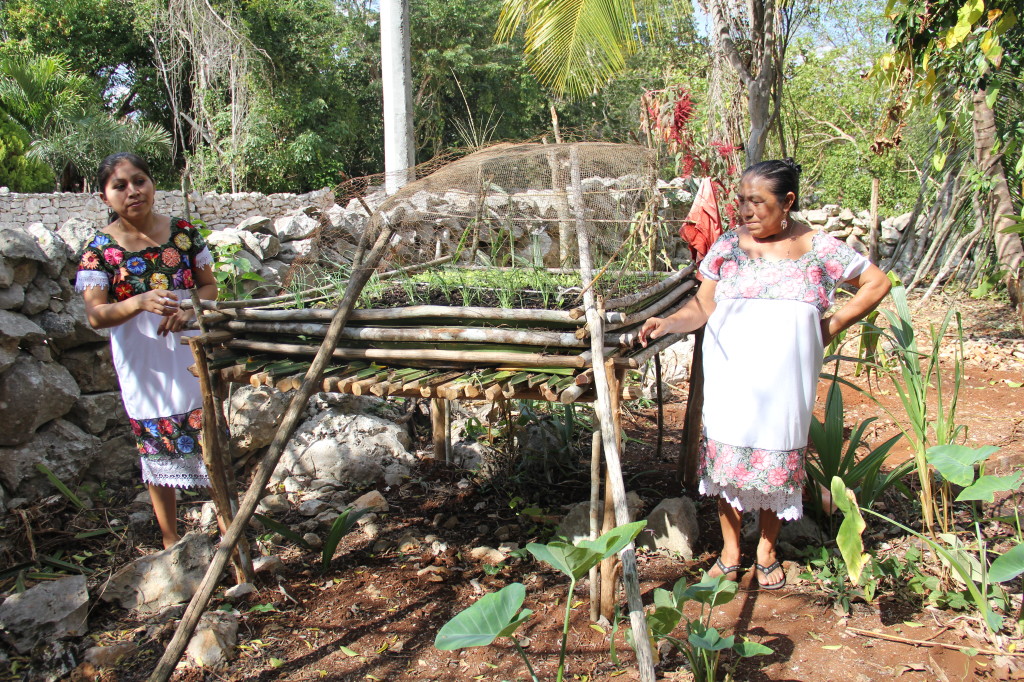 Q: If you had your way, everyone in the world would spend five minutes a day…
Virgilio: The primary key to the welfare of our communities, is to understand  the world differently. To find balance within depends upon the input and effort each of us contribute, making the most of our opportunities, to be happy within our family, to prosper and share with the community to which we belong. Sharing needs to be an integral part of what we do, every single day.
Virgilio Gómez Morales is a Sociologist and Master of Regional Development and Environment, specialises in developing social programs and environmental responsibility.
He has spent more than 20 years creating programs to combat poverty. As well a the Solar Maya project, Virgilio is reviving and promoting Mayan culture, Maya Herbal research development, and is helping to save the Melipona Bee. He also promotes sustainable self-management groups in various communities.
He is writing a Guide for Mayan Remedies in conjunction with an important Mayan healer, Nahuat Bartolome Pot, and advises governments and businesses on how to start a green path toward sustainability.
Connect with Virgilio through Solar Maya:

Want more inspiration?
Latest posts by The CALI Award
(see all)