We have been filming short documentaries for 2 years now and we were ready for the next challenge – of course in addition to everything else we do already.
We spend our time filming inspiring community projects, and travel reviews but we wanted to throw another passion into the mix… music!
So at some point last year we came up with a cunning plan – lets film a feature length documentary that finds out who hosts the best music festival in the world!
Just like many other projects we have taken on, we have been on a steep learning curve ever since.
We first filmed at Raggamuffin Reggae Festival in Rotorua. It was a nice easy start to the project, a short two day festival, we camped in a campervan on the lake, there was only one stage and everything contained in a small area.
Last week we headed off to WOMAD and things were a little different! We often find ourselves in mad-capped adventures so I thought I would share a week in our lives…
Tuesday
We spend the day filming a community project called Just Zilch which is a free supermarket for people who don't have enough food in Palmerston North. It is a full day of interviews and shooting at the supermarket including a drive out to the country to their community gardens, and then back again in time for them to open at 4.30pm.
.
Today my brand new camera stops working.
The battery connection doesn't seem to work properly, and I need to continuously pop the battery out then back in to be able to take photos. This is bad news as we are shooting a big festival this weekend and I need my camera to work.
Wednesday
We have a 5 am start with a 2 hour train to Wellington, and then a bus to the airport in time to meet with the guys from Omega Rental Cars and begin filming a video with them.
In the past we have filmed in airports in Latin America and when we asked for permission they looked at us with surprise and said "do whatever you want!".
So we didn't even think to ask in Wellington, until their security team came down to see what we were up to!
Once they ascertain that we don't want to film the airlines, we finished our little piece there, and then headed back to Omega to their pick up centre. A brief shoot here and then we were off in one of their shiny new vehicles to drive 2 hours back to Palmerston North.
We get back and fall into bed for a long afternoon nap, and then head out to shoot the enormous windmills that scatter the steep, lush, green paddocks in the hills surrounding the house of my mother and step-dad. The evening light draws shadows between tall trees, windmills and curious cows in the fields.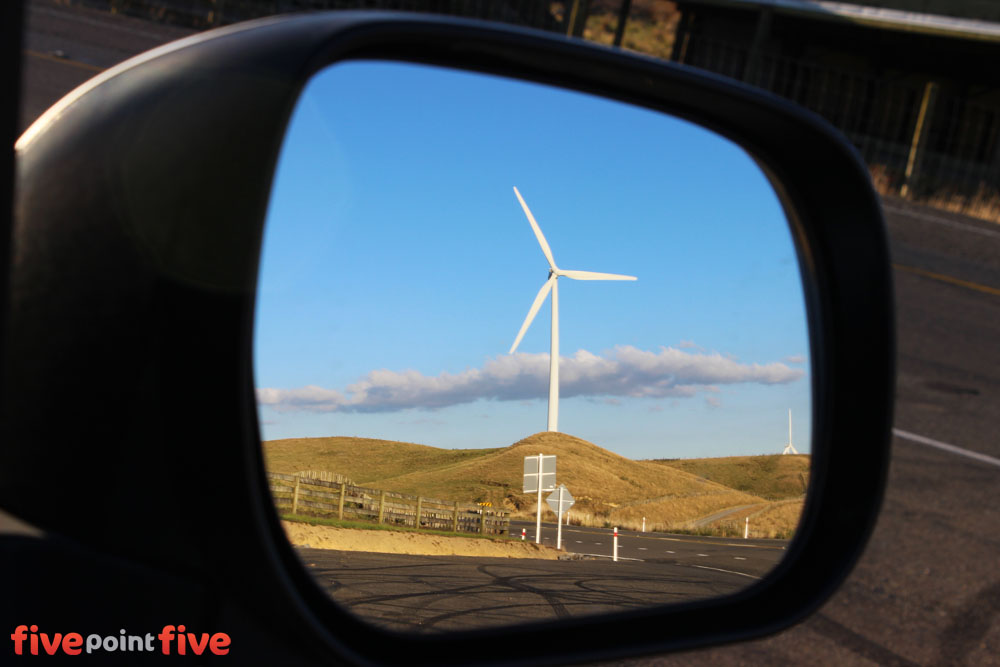 We decide to come out later and find a spot to do a time lapse of the milky way, but once home we are just too tired to go out again.
Thursday
The sun is shining and we spend the day packing up everything ready to leave. It is the last time we will be here for a couple of years and as well as packing we need to prepare for camping and filming over the next week. Johns laptop battery connection is faulty and today his laptop intermittently stops working, bom bommmm!
Friday
We say our goodbyes and drive to New Plymouth, today the mission is to shoot footage for a video for the rental car agency as well as to get to WOMAD in time for their welcome at 6pm – the weather is closing in and we are worried it will rain all weekend!
We arrive, get our passes, set up our tent on time lapse and then head down to start shooting Neil Finn, Mokoomba and Kimbra as well as a bunch of b-roll.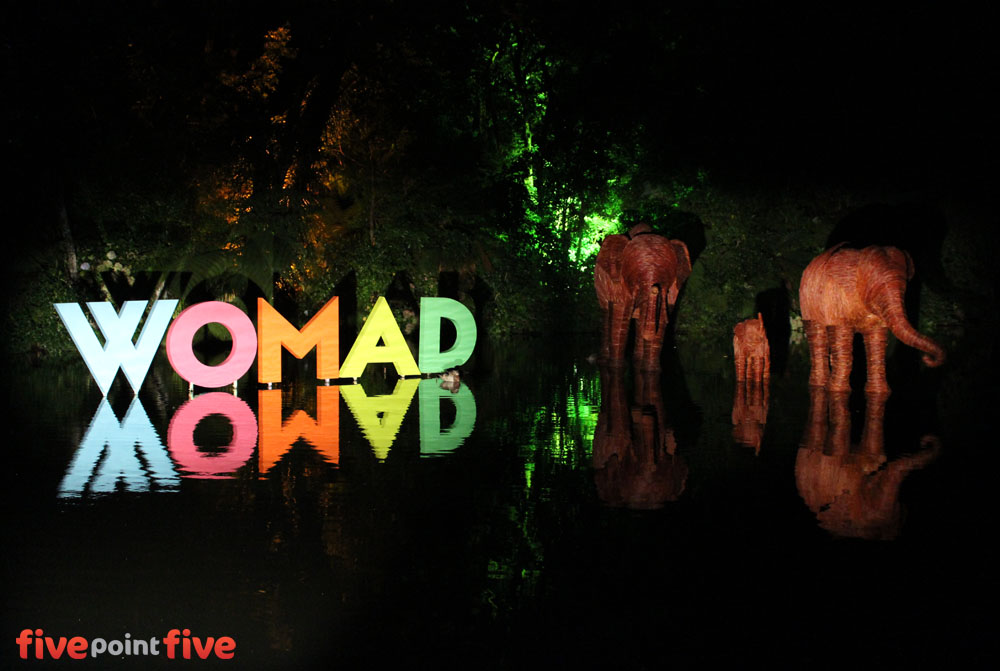 There is a lake in between the stage and the crowd, so we have to perch on a step above the water and not get pushed in by the other photographers. It is right at a crucial moment when 2 of our camera batteries die, meanwhile John can't find one of our Go Pro batteries, this week we seem to be killing every battery we own.
After a massive long day of travel and shooting and we collapse into our tent, which has WIFI due to the unit in our rental car – technology is awesome.
There is news that there is a massive cyclone sweeping the country tomorrow. We hope our borrowed tent holds out, it is 30 years old!
Saturday
This is a huge day, walking between the campsite, the media centre for interviews and press conferences, and the various stages spread throughout the park. We meet amazing artists and enjoy their performances up close and personal from side and front of stage.
From our vantage point at the media centre I watch a few songs from Danyel Waro, his soulful voice rich with emotion and meaning. In one haunting song, I find myself in tears. I don't speak Creole and so I don't even know what the lyrics mean, just that it makes me want to drop to my knees and ache for humanity.
After some delicious paneer pita and coffee we catch the second half of the Weird Together set – this band is a mish mash lunacy of awesome beats, dancers, spandex and multicultural bliss. I make a mental note to hit up iTunes and buy the albums from every artist at this festival.
We shoot the festival goings on, fit in a good boogie here and there and take our rain jackets on and off all day between light showers and warm sunshine.
.
There is a point in the afternoon where we need to charge up our batteries in the media centre and we just stop and sit for an hour, unable to speak – we are so wrecked!
After a cup of tea we are drawn out to the sounds of Asif Ali Khan, he is accompanied by ten or so men sitting in suits and ties as they sing and perform tablas and other instruments. The beats are hypnotic and electric and the crowd is going wild. All the tiredness leeches away as we let our bodies slip into the frenetic Pakistani rhythms.
This festival is pretty special – we are seeing some incredible artists that we have never heard of before. Before his set is over we slip away to the main stage to shoot Femi Kuti and his amazing bum wiggling dancers.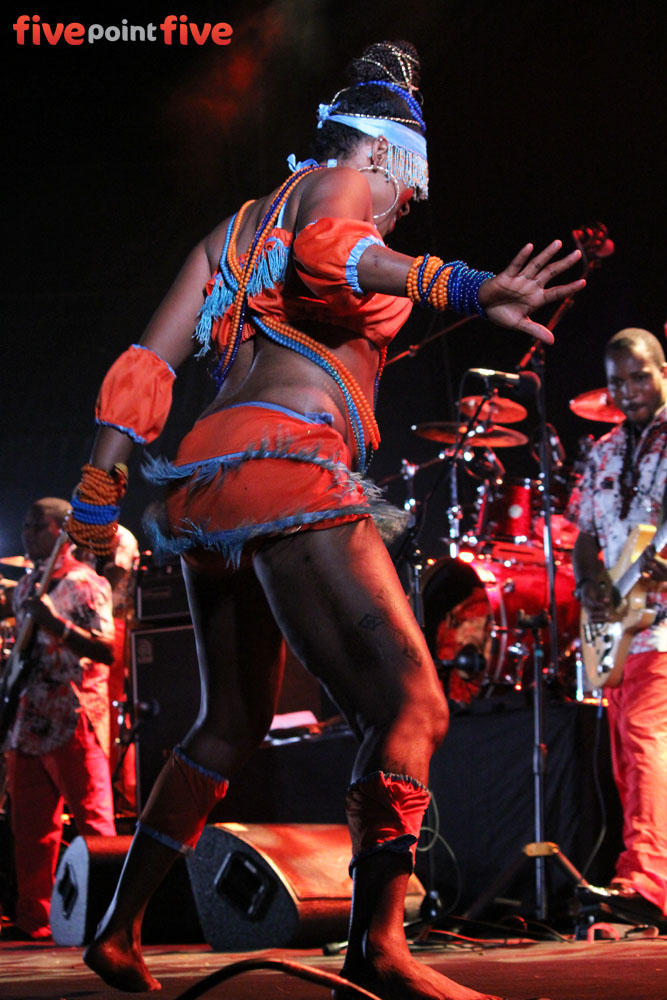 Tonight we fall onto our air bed exhausted, too tired to care about the impending cyclone until the wind picks up a couple of hours later. The tent shakes around like a bowl of jelly and the noise keeps me awake all night.
Sunday
The plan today is to film and enjoy many of the other parts of the festival, because as well as an outstanding line up, there is so much more to WOMAD!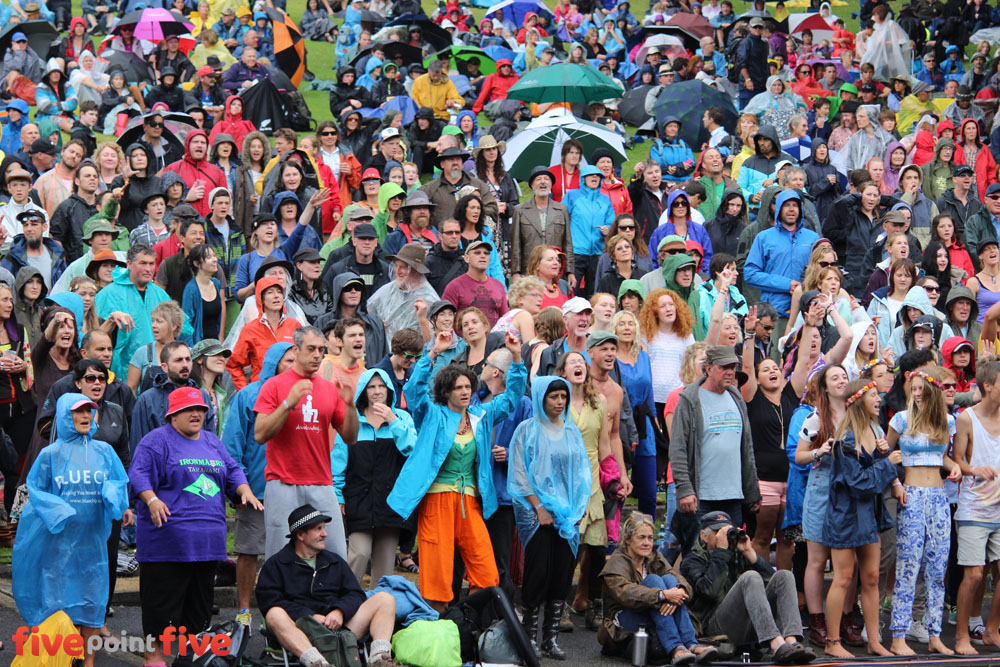 We check out the weaving, costume making, workshops and fun cooking shows with musicians. With light showers interspersed with sunshine there are plenty of kids out enjoying umbrellas, mud slides and rolling down the soft grassy hills.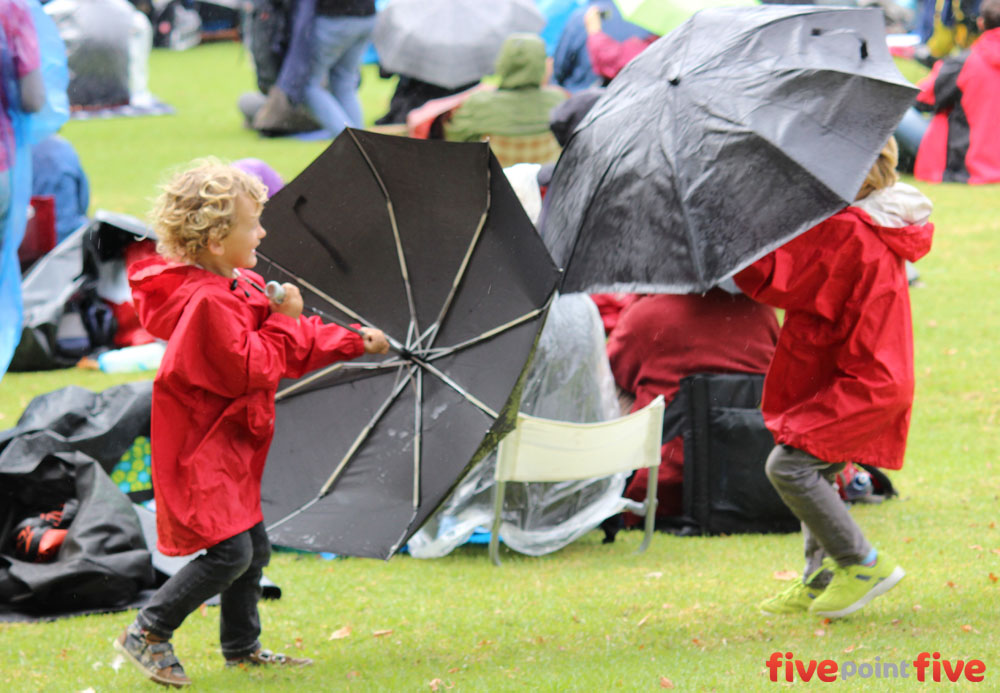 The standouts today are a booty shaking dance in the rain to French beat-masters Dub Inc, a candid interview with Speech from Arrested Development and learning that Sam Lee's performance is as sweet and beautiful as he is in person.
We boogied like it was 1989 to Arrested Development surrounded by fans young and old and then ended the evening with the tight, raucous, hip wiggling Bollywoodesque sounds of Red Baraat – and yes I want to learn to play the Dhol!
Monday
We pack up out tent, and all our worldly possessions back into our kick ass temporary vehicle and head out for coffee and eggs bene in New Plymouth, we have a big day ahead!
.
We drive like zombies up the stunning West Coast through rivers and forests, stopping every so often when we see a good shot for our video.
We are so tired we are barely speaking to each other, and (due to a pick pocket in Bolivia stealing my wallet) I still don't have my licence. John has to drive the whole 7 hour journey.
As we roll into Auckland the Go Pro batteries die at a crucial moment – which is the second to last event in our battery saga because yes, John's laptop doesn't seem to work at all now and needs a trip to the doctor.
This week has been a huge test on our equipment, and it is not going to be cheap to get everything else that we need to continue this adventure. We have a huge shopping list of all sorts of extremely expensive gear and so we are just doing the best with what we have and picking up things along the way.
Well that is a week in our crazy little lives! We needed a couple of days to recover and decided that camping doesn't work if we are doing a big project!
Which is good to know as we are soon off to Australia to do it all again 🙂
Want more travel lifestyle?
Latest posts by Serena Star Leonard
(see all)