Location
The Darian gap that bridges Panama and Colombia is a notoriously dangerous place that is mainly used by drug traffickers and illegal immigrants.
So the best ways to get between Colombia and Panama is to fly, sail or hop over the islands along the coast.
We chose the 5 day sailing trip which takes place between Cartagena and Panama City through the incredible San Blas Islands. Think 300 tiny tropical islands floating in turquoise oceans, incredible pink sunsets and lobster on the beach.
We sailed with Sailing Koala which is captained by Fabian Arcila, who is an experienced Colombian sailor and extremely professional and safety conscious as well as being fun, the perfect combination!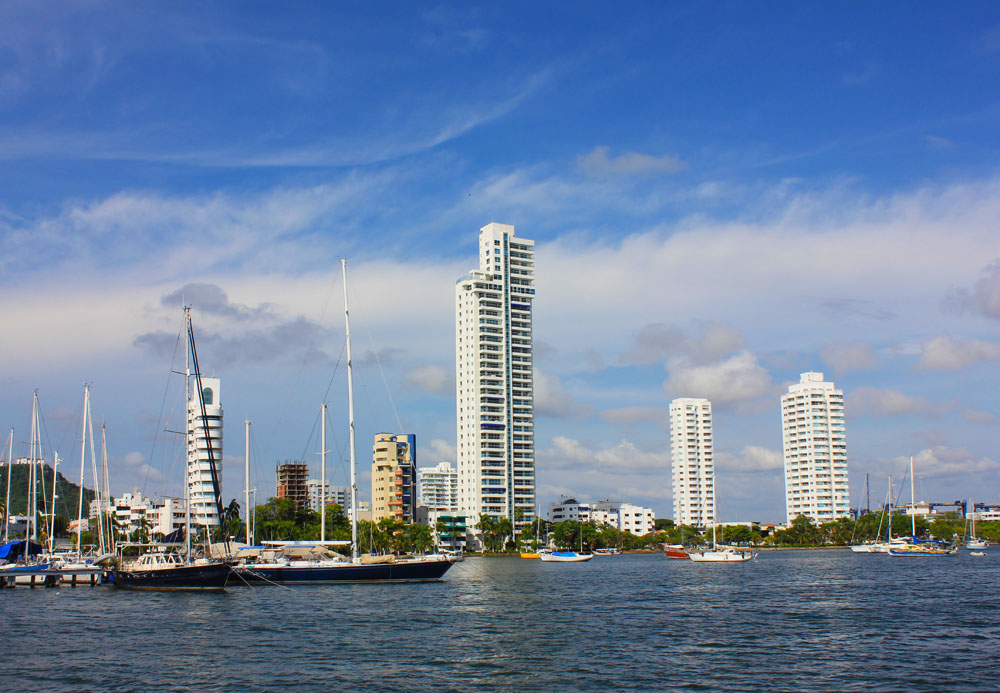 To lay your head
Fabian (the Sailing Koala!) sails two boats, we sailed on the larger boat, a Catamaran called Nacar. It was modern, spotless and seemingly very new. It had 4 double rooms, 2 single beds in the hulls and a lounge. It also had a covered outside table and nets at the front for lounging.
We were a last minute entry and were offered the lounge as our room which we snapped up. In total there were 13 guests including 3 girls in one double cabin. I think everyone seemed really happy with their room except for the 3 girls who didn't get as much space.
Eating
The cost of sailing included 3 meals a day and one lobster meal on a Kuna island in the San Blas. Meals were delicious and varied if a little small but we had brought lots of snacks to top up.
Food and water is included in the price, and you are encouraged to bring snacks (chocolate!!), any alcohol that you want to drink and more water if you are a guzzler!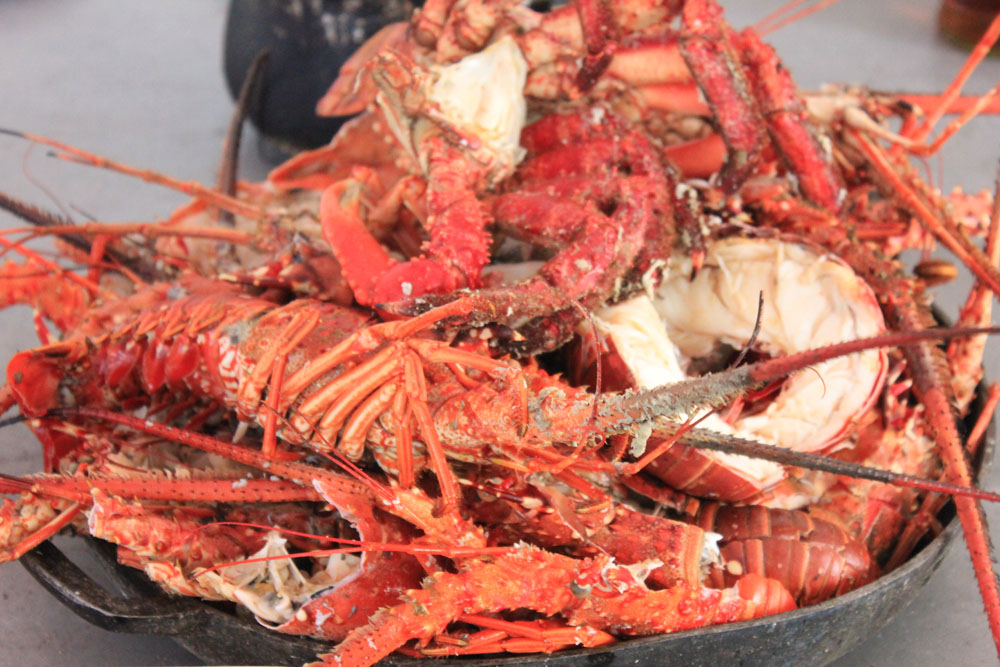 Activities
There is not much to do on this trip except read, sunbathe, swim, snorkel, chat, laugh and hang out. Yes… heavenly R&R!

We say
If you have a chance to take this trip we HIGHLY RECOMMEND IT! The San Blas Islands are picture postcard, the boat is awesome and luckily for us our group was lovely and friendly.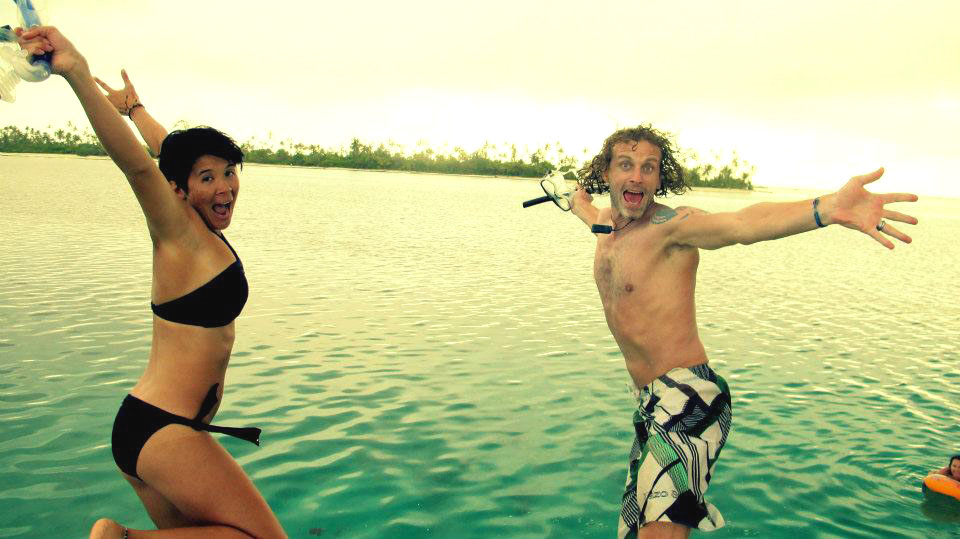 We met 2 other captains before we left and I have a feeling that Fabian would probably be up there with the most professional, experienced and safety conscious captains, which is what you want when crossing a somewhat treacherous stretch of water!
We did find 2-3 other boats that looked really good (there are a lot to choose from) and which one you choose will depend on timing. Try and book at least 3 weeks ahead.
For more information and to help you research check out these websites or visit Mamallena for timings and recommendations.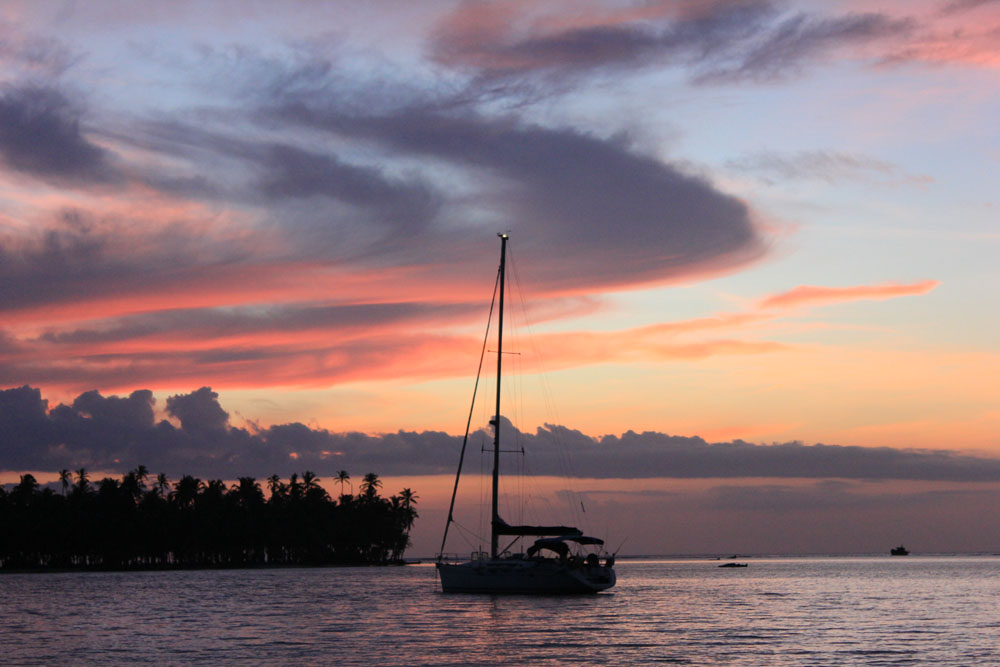 The facts
Accommodation type: Sailboat/Catamaran
Price: USD$500-$550
Web Address: www.sailingkoala.com
Phone Number: Cartagena 300 805 1816 Panama 687 43410
Email: fabian@sailingkoala.com
Want more?
Latest posts by Serena Star Leonard
(see all)